Robert Hargrove's First 100 Days Book


Your First 100 Days in a New Executive Job: Powerful First Steps on the Path to Greatness
Robert Hargrove
I wrote the book Your First 100 Days in a New Executive Job: Powerful First Steps On The Path to Greatness, after having coached dozens of executives through this important transition period.
What I discovered is that executives, whether in business or government, who are highly successful in their new assignments seem to all get started in the same groove (or pattern) in their first 100 days.
I have written this book to help you find this groove, which is marked by a series of ten steps.
As Daniel Vasella, Chairman of Novartis has said, "The clock is ticking from day one in your first 100 days. Show the board you're going to make a difference or get your exit plan ready."
I just finished reading "Your First 100 Days in a New Executive Job," and I wanted to thank you for your coaching. It felt as though you were talking to me - one on one. It is probably the best business book I have read in my career. I have had breakthrough ideas which have driven concrete business results, but I want to now have a more lasting, far-reaching impact on an organization. Thank you for the inspiration. I am eager and ready to create my 100-day plan. -Kindest regards, Margaret Lapkin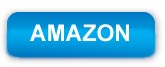 FREE INTRODUCTION DOWNLOAD - SEE BELOW
TABLE OF CONTENTS
Preface: How This Book is Different
Introduction: You Are in Charge, Now What?
Prepare Yourself for the Finish Line Before You Start


Get Clear With Your Boss on Your Going-In Mandate


Build an Impossible Future and Deliver on Your Day Job


Drafting Your First 100 Day Plan — Things You Will Absolutely Do Starting Day One


Deal With the Immediate Crisis — Doing the Right Thing


Start Building a Team of 'A' Players — Get the Right People on the Bus


Map the Political Chessboard — It's All Politics!


Launch Some Catalytic Breakthrough Projects — Go For Results Now!


Balance the Transformational and Transactional — You Are Your Calendar


Track Accomplishments of First 100 Days — How Am I Doing?
* * * * *
Get a free download of the book's introduction.